Well, 2019 was a ridiculously busy year, and I definitely did not blog as a result. Granted, nothing else beats getting to celebrate your legal union to your significant other in front of many friends and family, so 2019 was already a winner. After spending time with family this Christmas, I am motivated to write a post and try to pick this up.
Stuff happened
I already covered the biggest event of the year: getting married this April and claiming a Trophy Wife (it's a pun). We threw a ridiculous party at an old mill in Pittsboro to celebrate. We spent plenty of time with one another since then, continuing to figure out how to properly balance our lives for our friends who see us as a package unit, and for ourselves, likely over craft beers.
At the start of the year, a new job happened. I did not expect to leave for a new company after just under 1.5 years at my last two gigs. This transition came from a state of paranoia concerning layoffs after an org change, combined with the chance the work with Azure and to write some serious code again. The biggest smack to reality at this gig has been realizing that there was a lot I never figured out about proper source control. Took me a bit to figure out how to make the process more streamlined from a SQL developer standpoint.
I was even more engaged in the SQL Server Community than ever. Three talks given at related events, and two of those were new subjects which I want to write about on the site. Managed to hit my new talk and new group goals. Plus, it was great to return to PASS Summit for the first time since 2016.
I stayed involved with our ASNC Human Rights Committee, this time being promoted to Vice Chair at the beginning of 2019. The duties for plan reviews and site visits increased, but it's a civic duty that I still enjoy.
My running stats took a hit this year. Not quite 1100 miles, and no personal bests to speak of, though I did hit my race restrictions. I felt a bit of a burnout, but began to pick things up after a strong performance at the Richmond Half without consistent training. Shout out to Orangetheory, though, for helping me with the cross training.
Yet…
Somehow I find myself in these identity crisis moments as the new year hits. Do you ever ask yourself what your role is supposed to be? Concerned that what you want to do is not favorable to others because it doesn't fit what you perceive to be their image of you? Not sure if the things you wanted to do are actually things you wanted to do, and not because everyone hypes them up?
This may sound generic and rehashed, but I'm still figuring out that I can do all the things I want to do, while balancing interpersonal relationships. Often I think there is a way I'm supposed to act in front of certain audiences, and never want anyone to get too close to me because my interests are diverse…and not interesting to other people beyond certain sects (the tech one, the running one, the music one, the B-movies one, etc). I still like my bubble, and the last few years it has been deflating as I start focusing on certain groups and individuals. I am learning that the don't expect you to be only devoted to what they want.
On the contrary from the individual, I do get concerned in my groups that there is a cult mentality (the hype part). We focus a lot on "looking to speak at our event" even more than attendance in my professional circles. We should focus on cultivating new people who can share knowledge, and I'm thankful for the help I received on my rise, but it makes me question if we are trying to get all our friends to come to our events, and forgetting how to advertise it for attendees. I want to ensure that we are helping ourselves get ahead, and that we aren't a hype machine where it is merely a few "experts" who can speak on popular topics. Thankfully, I've had some moments in the last year which proved that these groups are like an online family. It's expected to be a real thing.
It's okay to want to belong with a group or person that will accept you. Your identity is whatever you want it to be. No good person will ever decide who you should or should not be; they just want to be a part of your life in some way, and you can allow them to be part of it by being the active one in the relationship (romantic, professional, friend). A group may get comfortable with its members, and have some people who are really close, but no respectable group will look down on someone who isn't in "the club." I associate with the individuals and groups that I do by choice, and while perception is important to me still, there is no "role" to play.
I had a lot to say there.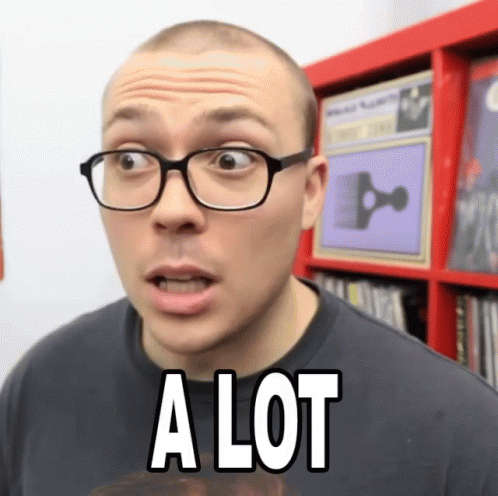 Continuing on…
So What About 2020?
I don't like resolutions, but I do have goals. Some are still developing, including an entire post on technical skills I learned and hope to learn. In the meantime, below are some goals for running and technical posting.
Run 1300 miles: I'm not jumping to 1500 yet, but figure I can at least hit this mark. This will be helped by running Key West Half Marathon later this month, and Raleigh Half Marathon in February.
Hit at least two personal bests at races: This also carries over from 2019, but this time I am making it more flexible. I am hoping to hit the half PR at the aforementioned Raleigh Half. It's a Sir Walter event, which is about attracting the elites.
One technical blog post every two months: Everyone has blogged on everything, right? Well, as it's been addressed before, there are different takes on topics. I'm going through my notes and stacks of post drafts to figure out what I can address. A good bet is to turn the presentations into blog form as well.
Get together a Python post or presentation: I do enjoy Python, but use it very sporadically. I have toyed with Pandas a bit, but want to use the ML Services in SQL Server to get these together, without ripping anyone else's talks off.

Now that I have the record collection database, I can do some data analysis there…or I can do some data analysis for races as I have wanted to a while back.
I guess this means I need to move on a personal GitHub for projects. Thank you Community Slack.

Take one weekend per quarter for a getaway with wifey: We see our friends a lot, but don't always get the alone time we need, and still have more parks in NC to explore. We want to use this time to disconnect and see what there is to offer in driving distance.
Let's bring on 2020. I'm still the same version of myself looking to get better, and hopefully you are too.